Our Story
Gül
noun
---
Rose
Founded in 2016 by Fatma AlQaed & Fatma Engineer. GUL is a Bahraini brand that emphasizes women's delicacy and minimalism through its timeless styles.
GUL's abayas are ideal for the modern day woman; fashionable yet comfortable.
From sourcing the finest materials, clean tailoring, to creating delicate unique designs, GUL will create the flawless feminine modern styles that will remain a classic.
Always feel free to contact us if you have any questions and requests concerning our products and services – hello@gulbh.com
Meet our team
---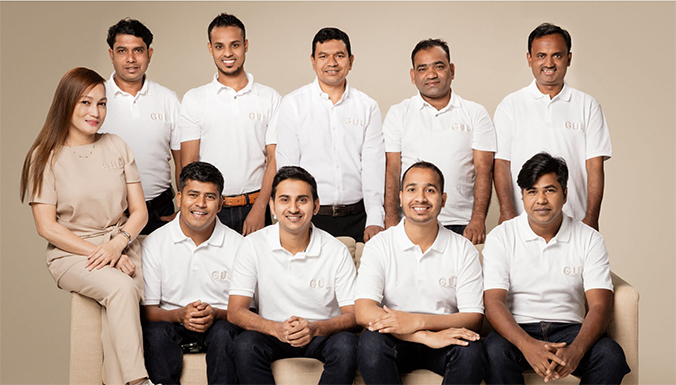 Today, we celebrate our phenomenal team members at GUL who work tirelessly behind the scenes to present each piece of our Abayas with perfection and beauty.
Your dedication and valuable contributions all year long does not go unnoticed as we a are tremendously grateful for the time and effort you invest in the company, and for always being driven to achieve continued success for GUL in the Kingdom of Bahrain and being recognized regionally in the GCC.
GUL management is proud to be working with an exemplary team like you.
Thank you from the heart!
আজ, আমরা GUL-এ আমাদের অসাধারণ দলের সদস্যদের উদযাপন করি যারা আমাদের আবায়ার প্রতিটি অংশকে পরিপূর্ণতা এবং সৌন্দর্যের সাথে উপস্থাপন করার জন্য পর্দার আড়ালে অক্লান্ত পরিশ্রম করে।
আপনাদের মত একটি অনুকরণীয় দলের সাথে কাজ করতে পেরে GUL ব্যবস্থাপনা গর্বিত।
হৃদয় থেকে ধন্যবাদ!